Adelaide BOTOX Injections, Anti-wrinkle, Wrinkles, fine lines, aging
What is it?
Anti-wrinkle injections contain botulinum toxin (BTX), a purified protein derived from the bacterium Clostridium botulinum. However, it is important to understand that there are no bacteria, alive or dead in this medication.
How it works
In order to soften harsh muscle action, which causes lines at rest, selected and conservative use of anti-wrinkle injections is recommended. This is a safe and reliable way to partially relax certain facial muscles, allowing the skin time to recover unhindered. Many patients seek anti-wrinkle treatment to appear younger, refreshed and more approachable.
Examples of facial areas that anti-wrinkle injections can be used to treat are worry lines on the forehead, frown lines between the eyebrows, bunny lines on the nose and crows feet around the eyes. There is an art to achieving the best and most natural looking results. The BTX must be injected into the right muscle, in the correct place, at the correct depth and at an ideal dose, by an experienced doctor.
BTX injections for frown lines
* patient is frowning in both photos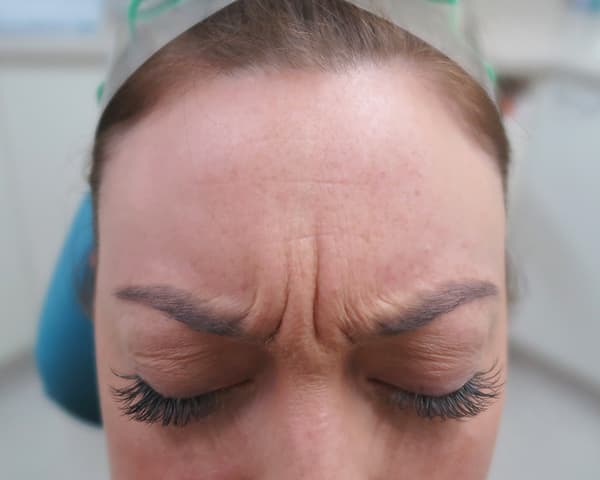 Before
Frown lines visible at rest are a result of excessive contraction of the muscles in the glabella complex, namely the procerus muscle and the corrugator muscles.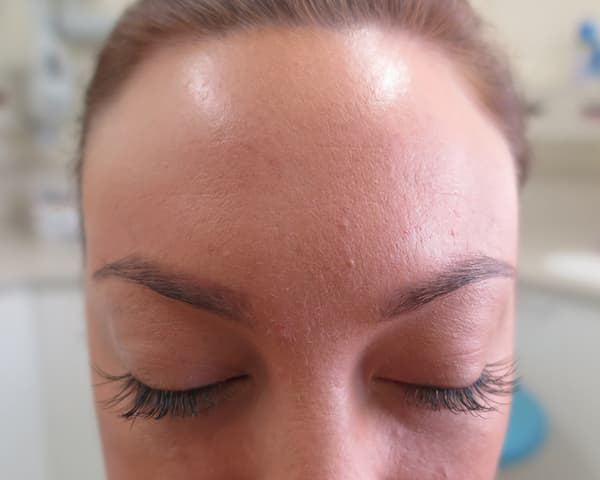 After
BTX injections relax the muscles in the glabella complex so that the patient cannot frown. This allows the overlying skin to recover and is apparent as a reduction in static lines in the area.
Other treatment possibilities with BTX
BTX is essentially a muscle relaxant. As such, it can very effectively treat gummy smiles by reducing the activity of the muscles that excessively pull the upper lip upwards when smiling.
BTX can also be used to reduce the activity of overactive muscles in patients who clench or grind their teeth. Often BTX treatment is prescribed in conjunction with a night guard, when a night guard fails or when it can't be tolerated.
BTX injection for treatment of gummy smile
Before
Over active muscles that elevate the upper lip, leading to unattractive excessive gum show when smiling.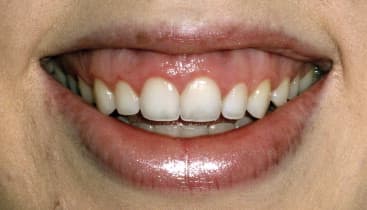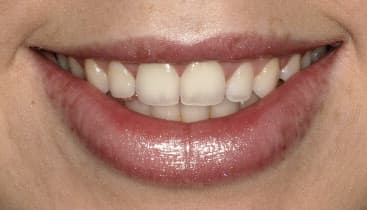 After
Muscle relaxant injections in the muscles that elevate the upper lip, leading to reduction of upward lip pull and gum show when smilling.
What to expect
Patients need to avoid rubbing or manipulating the area injected for several hours after treatment, to prevent unwanted migration of the product and the potential negative outcomes if adjacent muscles are inadvertently affected.
Results are not immediate. It takes 3-10 days after injections for results to be apparent. A review at 2 weeks is compulsory and this is when further enhancement injections may be administered to address asymmetries or areas where undesired lines may still be lingering.
Some bruising, burning, itching, redness, stinging or swelling for 24 hours after the injections is normal. There are minimal potential side effects and complications. Local muscle weakness leading to drooping eyelids is a possibility, although not common and will resolve naturally within a couple of weeks. Very rare complications include severe allergic reactions, facial asymmetries, nausea, headache and flu-like symptoms.
Results are temporary, with muscle contractions resuming as normal over the course of a few months, depending on the patient. Retreatment is usually needed after 4-8 months. It is not recommended to retreat any sooner than 3 months (discounting the 2 week enhancement period) in order to limit potential long-term complications such as resistance.
BTX injections for forehead lines
* patients are raising their eyebrows in all photos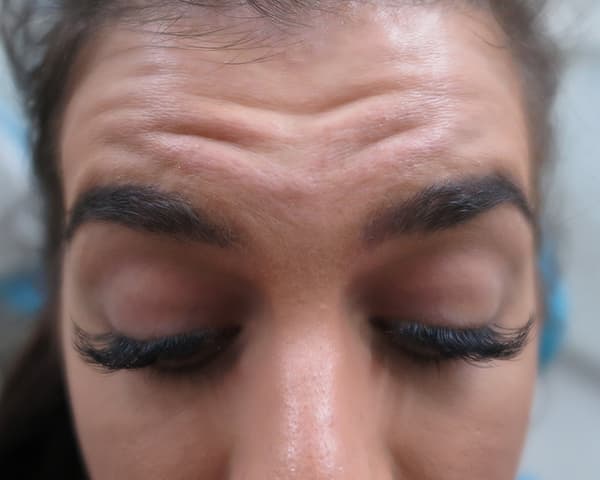 Before
Horizontal worry lines on the forehead are a result of over activity of the frontalis muscle.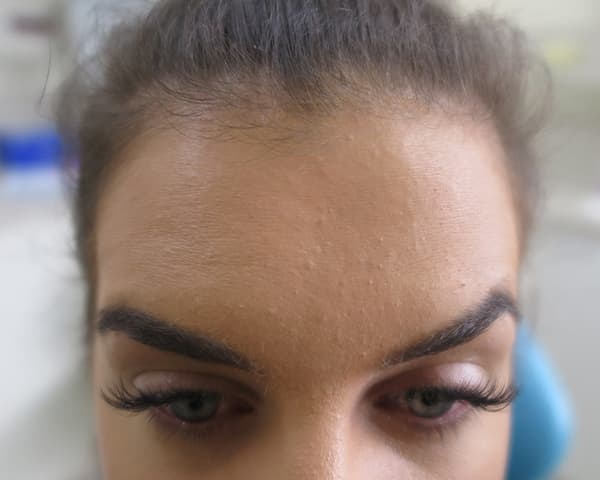 After
BTX injections in the frontalis muscle prevents it's contraction, resulting in reduced lines apparent on the skin of the forehead.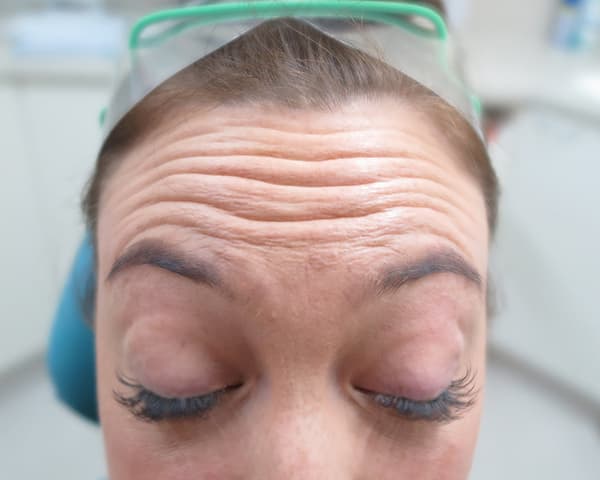 Before
Excessive forehead lines due to hyperactive action of the frontalis muscle.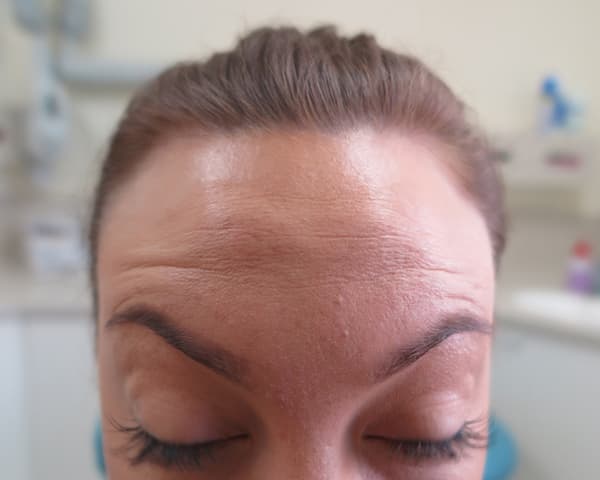 After
Results 2 weeks after muscle relaxant injections are given in the frontalis muscle. This is an example where further enhancement injections are required at the 2 week review.